The digital drive
SAP S/4HANA RFNO
Increasing operational efficiency
Make your fuel station network ready for the future
 SAP S/4HANA RFNO* is a fully integrated end-to-end solution designed to automate, streamline and manage processes running 24/7 in the background of fuel station networks. Developed and maintained exclusively by Implico – the only software factory for SAP in secondary distribution and fuels retailing – SAP S/4HANA RFNO supports and elevates the administration of gas station networks.  
Our solution caters to various gas stations, including COCO, CODO, DODO, and unmanned service stations, and registers and processes all transactions, such as refueling, in-store purchases, and extra services. The software provides consumption forecasts, just-in-time station replenishment, and dealer settlement data for seamless fuel station management. At the end of each workday, SAP S/4HANA RFNO delivers in-depth reports to accounting, administration, lessees, and dealers while automatically initiating any required follow-up processes.
You benefit from increased operational efficiency, streamlined management, and improved decision-making, setting up your network for success in an ever-evolving fuel retail landscape.
* SAP S/4HANA RFNO is based on the SAP product S4SCSD, which is available in the SAP Store.
6 reasons to choose SAP S/4HANA RFNO
Integration
SAP S/4HANA RFNO offers seamless integration with various sales channels and transactions, ensuring smooth and unified fuel retail network management.
Automation
By automating processes, SAP S/4HANA RFNO minimizes manual intervention, reduces errors, and boosts overall efficiency. In-depth reporting and insights empower data-driven decision-making, leading to better business performance and competitiveness.
Efficiency
Just-in-time station replenishment helps maintain optimal stock levels, which improves supply chain efficiency while reducing waste. Seamless fleet and payment card integration simplifies transactions for customers, enhancing their experience and fostering loyalty.
Trust
Automatic dealer settlement ensures accurate and timely payments, streamlining financial operations and fostering trust among partners.
Flexibility
SAP S/4HANA RFNO is designed to cater to fuel retail networks of all sizes, providing a scalable, adaptable solution for ever-evolving business needs. It accommodates different fuel retail business models, including COCO, CODO, DODO and automatic service stations, for functionality tailored entirely to your requirements.
Available as managed service
The full-service option requires no IT Infrastructure and zero IT management outlay.
We offer application support and enhancement, business consulting and business services from a single source. Our product and process experts at our Customer Support Center are ready to assist and will continue to guide you long after your go-live!
As a comprehensive fuel station network management solution, SAP S/4HANA RFNO minimizes errors and maximizes efficiency by automating and streamlining processes across various sales channels, paving the way for smarter planning and inventory management.
Fuels Retailing in Motion
Evidence of efficiency
This application enables users to select, review, approve and secure RFNO documents, after which they are posted in the system.
Transparency in the fuel station network.
The Service Station Overview App provides a comprehensive overview of all service stations in the user's fuel station network. Display details for each station and access current documents and master data.
Rapid detection of differences.
The Assess Inventory Differences App is designed for users to identify differences between the book inventory and the partial stock in the tank. The differences are displayed and can be posted accordingly.
Core Solution Components of SAP S/4HANA SDM
1. Service station master data management
Allows all types of service stations to be stored in the system, ensuring smooth and standardized settlements. Your master data can be tailored according to customer requirements.
2. Wet goods management (sales & stocks)
Makes it possible to establish all manner of accounting processes, including the movement of goods for fuels. Takes into account contractual specifics regarding the operator of the service stations.
3. Dry goods management (sales) 
Enables all types of billing processes to be established for shop goods, taking into account contractual specifics regarding the process owner.
4. Card settlement (payment / fleet card)
Settlement against banks and settlement partners of any kind. This includes all types of banks, fleet and association cards, and third-party cards.
5. Loyalty card management
Facilitates the management of loyalty card contracts and cards. Billing takes into account fees and discounts as well as loyalty programs managed by the contract partner, with the option to adapt the billing period as desired. Interfaces can be used to connect card ordering (sub)systems and acceptance lists.
6. Automatic (smart) demand determination & order creation
Continuous supply of materials according to service station requirements. Forecasting based on determined future buckets (i.e. dip readings and sales information from the POS system). Automatic generation of emails or SD sales orders. Consideration of overlays (e.g. events, construction, holidays).
7. Point of Sale Integration
Provides RFNO-standard IDocs for inbound POS data, meter readings and dip readings.
8. Inventory management (incl. dip reading & stock reconciliation)
App-based monitoring (Fiori) of stocks and dip data of individual service stations. Inventory bookings can be made at any time in cooperation with SAP MM.
GET READY FOR A FUTURE-READY SOLUTION
Implico AddON Solutions: useful expansions for more efficiency 
In addition to our Core Solutions, we have several AddONs to make your business more streamlined and efficient.
TALK WITH US
Our expertise
As an official SAP standard solution, SAP S/4HANA RFNO is developed and maintained exclusively by Implico. With 40 years of experience in the industry, Implico is the only SAP development partner and workbench for secondary distribution and fuels retailing in the supply chain of energy and natural resources.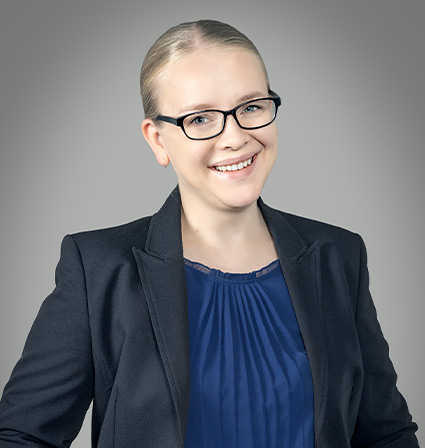 Outi Maksimainen
Teamlead SAP Support